Product Description:

Intelligent design, dual foil rechargeable lithium ion waterproof shaver with popup precision ground trimmer best for shaving, trimming and wet or dry shave. Long lasting lithium ion technology go months between charges with regular use. Smart Shave is our most advanced shaver that will give you the best shaving experience possible. Long run time, advanced power meter, smart charging, SpeedFlex foils, and water proof to over 3 feet for up to 30 minutes. Dual floating foil shaver heads with patterns to lift and cut hairs no matter which direction they are growing to give you the best shave with the fewest passesFlex Foils Move With You for a More Comfortable Shave.
LED Meter Will Show the Amount of Charge Left In the Unit. When Charging, the LED's Will Show The Charge Progression.
Precision Ground Blades for No-Snag Trimming. Easy & Comfortable to Hold No Slip Grips.
Shaver Designed to Shave Dry or With Water. Water Proof Up to 1 Meter.
Premium Battery Our Lithium Ion Battery Has a 90 Minute Run Time With a 1 Hour Charge, and 5 Minute Run Time With a 1 Minute Charge.

Price $$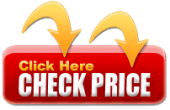 IF YOU Want to Read Full Details ,Please Hit The Button Below.