Product Description:

4 In 1 Rechargeable Washable Floating Head Rotary Shaver Wet/Dry Men's Electric Shaver Razor with USB charge cable, LCD charge indicator. Multifunctional Tools including Trimmer Grooming Kit, Facial Cleaning Brush, Beard Trimmer,Nose trimmer.
Enjoy the comfort of a pampering versatile electric shaver from ROZIA !
Specifications
Model: HT966
Charging time: 1.5h
Usage time: 60 minutes
USB adapter: 100-240V, 50/60Hz; output 5V
Tips
Shaving 10 minutes after getting up can keep your face clean for a day.
Please clean it regularly because the head is an attractive place for bacteria.
This device is waterproof, which means it can be washed under the water. However, we recommended that you do not leave it in the water for a long time.
Charging
When charging, keep the product between 5 ℃ to 35 ℃, the switch must be turned off.
After the battery is fully charged in about 1.5 hours, the digital screen will display 60, please unplug the charging cable then.
You should charge the device when the light is flashing.
Multifunctional
Replace the head, pull the original head down and chuck the new head in alignment.
Press the on/off switch 3 seconds to lock up or unlock the shaver. The lock indicator light will light up if turn on the shaver by accident.
The protection indicator will light up if the shaver is blocked.Just turn off the shaver and open the shaver head to check carefully, and clear up the shaver, then you can turn on shaver again.
Wet face with water, Use the wet brush and cleaning cream on the nose to circle the way, cheeks and lower eyelids by way of pulling up to play a compact skin effect.
Includes
Electric razor x 1
Attachment for hair trimmer x 3
Cleansing Brush x 1
Nose Trimmer x 1
Cleaning brush x 1
Charge adapter x 1
User Manual x 1
Storage bag x 1
【USB fast charging】Use your iPhone charger/other charger/Power bank/Mobile power to charge the lithium battery razor for men in the car, on the road, at home conveniently.
【Wet/Dry and Waterproof】The electric shaver and shaver blade accessory can be washed under the water.
【Fast Charging and Anti-accidental Locking Switch】The razor's normal charging time is 1.5 hours, and the switch lock function prevents any trouble (including electricity) from accidentally opening the razor. You can unlock it by holding down the button for 3 seconds.
【Compact Surface and Ergonomic Design】Prevents dust and water stains from entering the surface and is easy to clean, Hold the razor tightly and not slide it out of the hand.
【4 IN 1 Multi-Functional Electric Shaver】A electric razor including a beard razor, a sideburns trimmer, a hair cutter, and a nose trimmer.

Price $$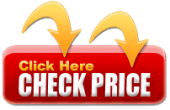 IF YOU Want to Read Full Details ,Please Hit The Button Below.