Product Description:

2-in-1 RENPHO Rechargeable Electric Rotary Shaver and Beared Trimmer is convenient for travel or daily use.
Features:
Easy to replace the head to change from shaver to hair trimmer
Upgraded triple-track concave shaving blades fit the contours of your face
Equipped with 3 hair guide combs ( 3mm, 6mm, 9mm) to meet different hair length preferences.
Waterproof IPX7, shave dry or wet in the shower. You can wash the entire shaver so it's convenient to keep clean.
Upgraded LCD display allows you to know the shaver's remaining battery life and other statuses.
Hold on/off switch for 3 seconds to lock the shaver in the off position for safe travel mode.
LCD display shows these statuses:
Charge indicator/ Shave time/ Time remaining/Charging state of the battery / Low battery indicator / Cleaning indicator / Travel lock indicator
Specification:
* Voltage: 5V
* Power: 5W
* Charging time: 1 Hour
* Shaving time: 1 Hour
* Waterproof Type: IPX7
* Power Supply Voltage: 100-240V~50/60Hz
* Power Supply Output Voltage: 5V, 1000Mah
Battery Average Life: 60 minutes
Supported Battery Types: Lithium Ion- Regargeable
Model Year:2018
Additional Features:Shave dry or wet in the shower, Easy to replace the head to change from shaver to sideburn trimmer Note:
1. If your beard is long, please use hair trimmer first. Then switch to electric razor to achieve better results.
2. For sanitary purposes, avoid multiple people using the same shaver.
3. Clean the shaver frequently to avoid bacterial build-up.
4. Leaving it underwater or in a damp place for a long time is not recommended.
Package Included:
Electric Shaver * 1
Comb attachment for beard trimmer * 1
Cleaning brush * 1
USB Charging * 1
Travel Bag * 1
User Manual * 1
2-in-1 MULTIFUNCTIONAL ELECTRIC RAZOR – This electric shaver can shave beard, sideburns and remove hair. With advanced 3D floating technology, the beard trimmer can contour to every angle of your face, neck, mustache and even the jaw to ensure a close, smooth shave to reduce irritation.
UPGRADED SHAVING BLADE – The slit in the upgraded shaving blade shaves the long beard and the round hole captures the shorter stubble. The razor head provides wider coverage and more close shaving than double loop, which can quickly shaving off all the whiskers. Save time and energy!
100% WATERPROOF & USE WET OR DRY – The whole body of this electric shaver is washable, allowing you to enjoy a comfortable dry shave or a refreshing wet shave with shaving cream or gel in the shower. It's also easy to clean.
UPGRADED LED DISPLAY & SECURITY LOCK – This electric razor for men has a intelligent LED display, which can remind you about the shaver status, including charge indicator, shave time, and time remaining. Hold on/off switch for 3 seconds to lock the shaver in the off position for safe travel mode, which is also shown on the LED display.
QUICK CHARGING & CORDLESS CONVENIENCE -This men's electric razor has long-lasting lithium battery, which is perfect for your travelling. Charge anyplace & anytime. 60 minutes of charging provides 60 minutes of cordless shaving time (about 20 shaves). 1 Year Warranty & Local US-based Customers Service office.

Price $$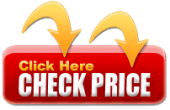 IF YOU Want to Read Full Details ,Please Hit The Button Below.